Modern/Tropical Designs
WEEKLY FLOWER SERVICE
Corporate and Residential Floral Services:Flowers are delivered to you each week in attractive vases complimenting your corporate or residential interior style. Your floral arrangements are tailored to represent the exact mood of your home or office. Whether it's luxury,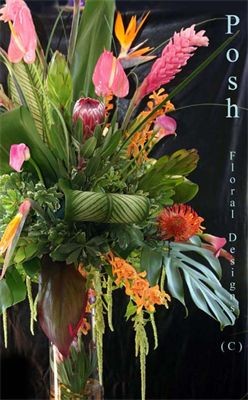 sophistication, or a fun environment that you represent, we will make sure that the flowers express it.
As a thank you to our corporate clients, we offer a 15% discount to all employees thereof for personal use.